May 18th, 2015. 8:00 PM
Benzaquen Hall. The DiMenna Center. 450 W 37th St.
PROGRAM
Sai Ballare? - Lisa Streich*
ver_flies_sen - Yukiko Watanabe*
Passing Through, Staying Put - Christopher Trapani
Il colore dell'ombra - Clara Iannotta
* = US Premiere
LONGLEASH's first annual Recent Works Show presents four trios by an international group of brilliant, critically acclaimed young composers on the ascent. Every piece on this ensemble-curated program draws inspiration from an existing work of music, literature, film, or painting. Inspired by Ravel's piano trio, Clara Iannotta's Il colore dell'ombra plays with musical shadows and establishes a sound that is both assertively self-representative and invitingly nuanced. In the piece Passing Through, Staying Put, Christopher Trapani imitates the two-part structure of a novel by Geoff Dyer, Jeff in Venice, Death in Varanasi. Trapani's piece is similarly bisected: the first section fixates on motion and change; the second, on "settling and stasis, a sense of arrival." Lisa Streich's Sai Ballare?, inspired by the final scene of Pier Paolo Pasolini's film Salò, or the 120 Days of Sodom, is "devoted to the crevices between ugliness and beauty".
The work imagines a fictitious dance to be performed in the shadows of the film -- an allegory of Fascism, considered by some to be one of the most disturbing films ever made. Yukiko Watanabe's ver_flies_sen was inspired by the tiled structure and contorted visuals of Adriana Varejão's painting O Hungaro. In a constant state of motion, Watanabe's musical layers change their shape, like an aural mosaic perceived through rippling water.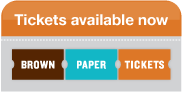 The DiMenna Center for Classical Music
Recent Works Show is generously supported in part by the Ditson Foundation.